What are the different types of hurricane shutters and what are their costs?
Hurricane shutters are a crucial investment for coastal homeowners looking to protect their property from the devastating effects of a storm. But how much do hurricane shutters cost, and is it worth the price? The truth is, the cost of hurricane shutters can vary depending on several factors, including the type of shutter, size of the window or door, and the level of protection you need. While the upfront cost may seem expensive, the benefits of investing in quality hurricane shutters far outweigh the cost. Not only do they provide peace of mind during a storm, but they can also increase the value of your property and potentially lower your insurance premiums.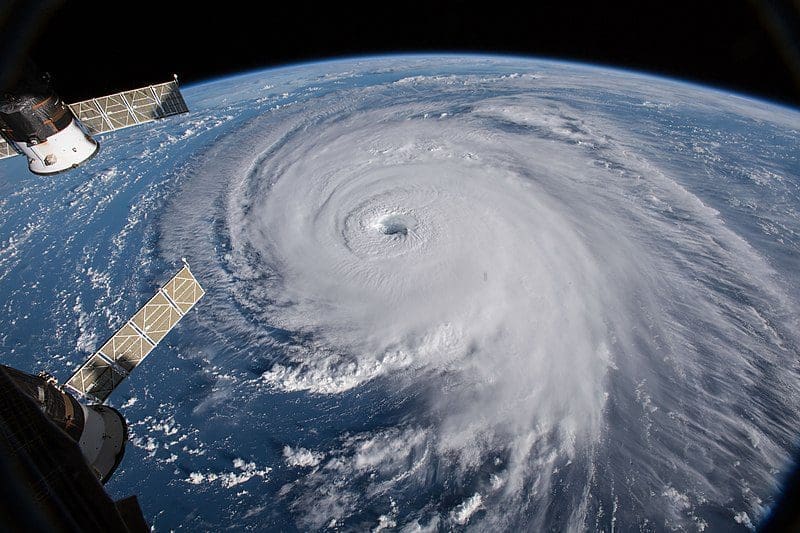 Types of hurricane shutters and their costs:
1. Accordion Shutters – These are a popular type of hurricane shutter that fold up like an accordion and store on either side of the window or door when not in use. Made of powder coated aluminum, they are relatively easy to operate and provide excellent protection against strong winds and flying debris. These are generally what we consider the best mix of cost and ease of operation.
2. Roll-Down Shutters – Roll-down shutters are typically made of aluminum and are operated by a motor, pull down, or hand crank. They provide excellent protection against storms and also offer added security against break-ins. While some openings require rolldowns, most choose this more expensive option for aesthetics or the ability to electrify them. As an electric shutter, these can be our easiest to operate, although at an increased cost.
3. Bahama Shutters – Bahama shutters are a type of louvered shutter that attach to the top of the window and can be easily adjusted to provide shade and ventilation. Most styles also offer protection against high winds and flying debris (all except for decorative). There are fixed blade options that you cannot see through easily, articulating blades which are pressure rated and easy to see through, and decorative for pure aesthetics. Many choose these shutters to increase privacy from neighbors. Due to the engineering needed to make these shutters both beautiful and functional, they typically are our most expensive option.
4. Colonial Shutters – Colonial shutters are a type of shutter that provide protection against storms. They are typically made of aluminum and feature a distinctive design that adds curb appeal to your home. We offer both decorative and rated colonial shutters. Not unlike bahamas, these are more expensive simply due to the aesthetics and the engineering required for them to meet the same specifications as our other shutters.
5. Aluminum and Clear Panels: Our cheapest option (lowest average price) per square foot- the trade off is they are far more laborious to put up than the other shutters. Sometimes they are the best option for some openings. Choose clear panels if you want increased light penetration.
6. Flat Polycarbonate: Offering both rated and non-rated options, flat polycarbonate is an ideal solution for non-operable windows since you will not be able to use the window in the case of a storm, fire, etc. These are mounted permanently so they do not need to be deployed, and come in slightly cheaper than accordions. All polycarbonate is UV protected to ensure the product does not yellow.
7. Hurricane Screens: Sometimes called hurricane fabric, this is generally the best option to protect large openings such as porches and lanais as they are not as expensive as rolldowns. These can be put down to provide shade, protection from rain, or hurricane wind protection. Electric options are available for an additional cost as well, to make them extremely easy to operate. Due to this many use their screens daily for shade, wind protection, rain protection, and to decrease pollen.
Why are hurricane shutters expensive?
1. Materials: Hurricane shutters are made of high-quality materials, such as aluminum or Aramid, that are designed to withstand strong winds and flying debris. These materials are more expensive than the ones used in regular window treatments.
2. Customization: Hurricane shutters are custom-made to fit each window or door opening, which increases manufacturing costs.
3. Testing and certification: Hurricane shutters must undergo rigorous testing and certification processes to ensure they meet building codes and safety standards. These tests add to the cost of manufacturing and installation.
4. Installation: Hurricane shutters require professional installation, which can add to the overall cost of purchasing and installing the shutters. We pay our installers (not hourly) well to ensure that you ahve the most experienced and caring professionals taking care of your storm protection.
At American Hurricane Shutters, we offer a wide range of hurricane shutters to suit every need and budget. Each of our shutters is designed to meet or exceed Florida Building Code and offer unmatched protection against high winds, flying debris, and break-ins.
Check out our Cost Calculator (as shown in the menu bar above) to get a ballpark estimate on the cost of shutters on your property today!
Investing in hurricane shutters is a smart choice for coastal homeowners. While the cost of hurricane shutters may seem expensive, it is essential to consider the benefits they provide. Hurricane shutters are made of high-quality materials, designed to withstand strong winds, and flying debris. They are custom-made to fit each window or door opening, ensuring maximum protection for your home. Moreover, all of our shutters meet or exceed Florida Building Codes (as well as NC/SC) and offer unmatched protection against break-ins and high winds. With professional installation, you can have complete peace of mind that you are fully prepared for the next hurricane. Don't wait until it's too late – contact us today for a free consultation and invest in your home's protection.